NSS Units of Vidya partner with SRS for skill training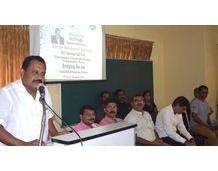 Social Research Society (SRS) India, in association with NSS Technical Cell, Vidya Academy of Science and Technology, organized a three day residential training and placement drive at VAST during 4...
NSDMA-2017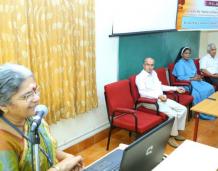 The Centre for Studies in Discrete Mathematics (CSDM) functioning in the Deparment of Applied Sciences in the College organised a National Seminar on Discrete Mathematics and Applications...
Third place in Calicut University Yoga Championships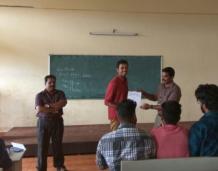 Krishna Prasad K P of S7 EEE secured the Third place in Yoga (Men) in the Calicut University Inter Collegiate (Inter Zonal) Championship (TEAM) held in the College during the year 2016-2017.
Vidya gets ISRO project worth 13.14 lakhs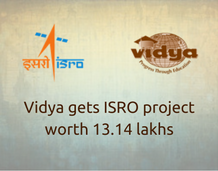 The Indian Space Research Organisation (ISRO) has sanctioned an amount of Rs.13.14 lakhs for carrying out a project titled "Prediction of Process Induced Deformations and Residual Stresses in Fiber...
Ecosystem Award 2017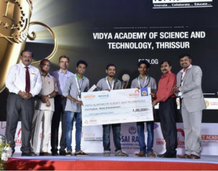 Mr. Sarath Sasikumar (S4 ECE B) and his team of 2 members (Sethu E P, S4 ECE B & Athul P S, S4 ECE A) has won the first prize worth Rs. 1 lakh for their project.
ISTE Best Chapters Award 2016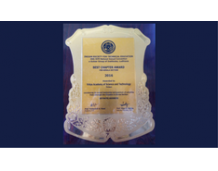 Vidya Academy of Science and Technology, Thrissur has been awarded the Best Chapter of ISTE Kerala Section during the 46th Annual Convention of ISTE on 10th, 11th & 12th February, 2017 at Gulzar...
Yuva Mastermind Best Project Award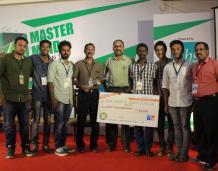 Vidya Academy of Science Technology ,final year mechanical engineering students project "INVOKE" an exercise machine for Paralyzed got Prof Satish John Memorial Best Project for "Ardram"(an award...
Yoga : B Tech (CSE) fresher brings fame to Vidya
Computer Science & Engineering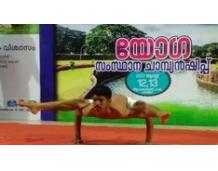 Sudeep Sudevan of S1 B Tech (CSE-2017 admissions) has brought fame to Vidya by his outstanding performance in the State Yoga Championship held at Palakkad on 12-13 August 2017. He secured First...
SERB grants project worth 30 lacks to Vidya
Mechanical Engineering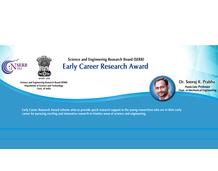 Science and Engineering Research Board (SERB), Department of Science & Technology, Govt. of India, has sanctioned a research project titled "Determination of energy and momentum accommodation...
ECOSYSTEM AWARD 2017
Electronics & Communication Engineering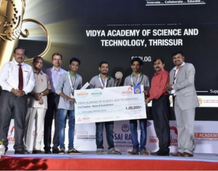 Sarath Sasikumar, Sethu E.P of s4 EC B and Athul of s4 EC A [2015 admn] won the first prize in Dr. APJ Abdul Kalam Innovation Ecosystem Awards 2017
BOSCH-VIDYA Joint Certification Program
Mechanical Engineering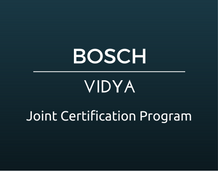 The BOSCH-Vidya Joint Certification Program was inaugurated and the lab was established at Vidya Academy of Science & Technology on October 21, 2016.