Vidya Academy of Science & Technology
A unit of Vidya International Charitable Trust
A Lecture on How to write a Thesis report?
Latest News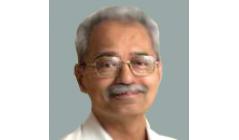 Dr. T. N. Padmanabhan Nambiar, Senior Professor, delivered a lecture on How to write a Thesis report? at 10 am on 16th Nov 2016 In CE seminar hall. Final year M tech students, teachers of CE, ECE, CSE, and EEE departments attended the programme. Programme was organised by ISTE VAST chapter.
Information
Address
Vidya Academy of Science & Technology
Thalakottukara P.O., Kecheri, Thrissur - 680501, Kerala, India
Phone: +91 4885 287751, 287752
Fax: +91 4885 288366
E-Mail: principal@vidyaacademy.ac.in
locate us
Affiliated to APJ Abdul Kalam Technological University & Approved by AICTE | ISO 9001 : 2015
Copyright © 2019, www.vidyaacademy.ac.in. All Rights Reserved.