Vidya Academy of Science & Technology
A unit of Vidya International Charitable Trust

NBA accredited programs in Civil and Electrical & Electronics Engineering.
Provision for doing B.Tech Honours in Civil, CSE, ECE and EEE programs.
WELCOME TO

Vidya Academy of Science & Technology

Vidya Academy of Science & Technology (VAST) is a state-of-the-art engineering college conforming to international standards. This model engineering college is approved by AICTE vide approval NO./06/ KER/ENGG/2002/91 dated 12/05/03 and affiliated to APJ Abdul Kalam Technological University and the University of Calicut. In few years VAST has evolved and achieved recognition as a notable School of Engineering with...
Vidya wins 4th position in KTU Athletics

Vidya is great in the sports front also! Wins fourth position in 1st KTU Athletics!!

Champion in KTU E Zone Football Tournament

Vidya wins Championship in KTU E Zone Football Tournament

CSE students wins prizes in Chess Championship

KTU E Zone Inter Collegiate Championship

First prize in FISAT Software Hackathon

CSE students win first prize in FISAT Software Hackathon 2018

VIDYA Students selected as Incubatee of NSRCEL@ IIMB

Vidya Students acheived 4th place and adopted as incubatee at IIMB NSRCEL with 20 lakhs

CSE Students bagged 2nd Prize in HackForTomorrow

Mr. Subin Siby (S3 CSE B) & Mr.Geon George (S5 CSE A) achieved Second Prize in HackForTomorrow, PayTM-Biuld for India competition in which they developed a web-solution called OpenSlave to address...

CSE Students bagged Second Prize in SIH - 2018

The team Rainbow Six from S7CSE bagged Second Prize in Smart India Hackathon 2018 (Hardware Edition) held at IIT Roorkee.

Zonal Lead Partner with Royal Academy of Engineering,UK

Vidya becomes Zonal Lead Partner in a project from Royal Academy of Engineering, UK

SERB grants project worth 30 lakhs to Vidya

Science and Engineering Research Board (SERB), Department of Science & Technology, Govt. of India, has sanctioned a research project titled "Determination of energy and momentum accommodation...
Vidya Mobile
Vidya Mobile, an Android app developed in house by the MCA Department, was officially launched in a function held in the Auditorium on 24.11.2017.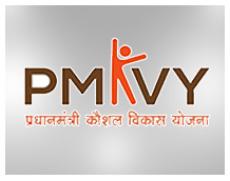 PMKVY
Vidya to start free courses under PMKVY scheme
Information
Address
Vidya Academy of Science & Technology
Thalakottukara P.O., Kecheri, Thrissur - 680501, Kerala, India
Phone: +91 4885 287751, 287752
Fax: +91 4885 288366
E-Mail: principal@vidyaacademy.ac.in
locate us
Affiliated to APJ Abdul Kalam Technological University & University of Calicut Approved by AICTE | ISO 9001 : 2015
Copyright © 2018, www.vidyaacademy.ac.in. All Rights Reserved.