Vidya Academy of Science & Technology
A unit of Vidya International Charitable Trust
WELCOME TO

Vidya Academy of Science & Technology

Vidya Academy of Science & Technology (VAST) is a state-of-the-art engineering college conforming to international standards. This model engineering college is approved by AICTE vide approval NO./06/ KER/ENGG/2002/91 dated 12/05/03 and affiliated to the University of Calicut vide reference No. GAI/03/3954/2003 dated 31/05/03. In few years VAST has evolved and achieved recognition as a notable School of Engineering...
Ecosystem Award 2017

Mr. Sarath Sasikumar (S4 ECE B) and his team of 2 members (Sethu E P, S4 ECE B & Athul P S, S4 ECE A) has won the first prize worth Rs. 1 lakh for their project.

Young Leader Award

Ms.Anjali C.B of s6 EC A 2014 ADMN has selected as the Ms. Young leader in the AIMA management olympiad held 0n 27-28 March 2017.

First Prize for Paper Presentation

Ms. Arunika Megha & Ms. Sreelakshmy Ramdas of S8 EEE won First Prize for their Paper Presentation, with a cash prize of Rs:3000/-

ISTE Best Chapters Award 2016

Vidya Academy of Science and Technology, Thrissur has been awarded the Best Chapter of ISTE Kerala Section during the 46th Annual Convention of ISTE on 10th, 11th & 12th February, 2017 at Gulzar...

Inauguration of the CSDM

Inauguration of the Centre for Studies in Discrete Mathematics (CSDM), new initiative of the Department of Applied Sciences, was held on 18th of February 2017 in the Advanced Computer Lab.

Yuva Mastermind Best Project Award

Vidya Academy of Science Technology ,final year mechanical engineering students project "INVOKE" an exercise machine for Paralyzed got Prof Satish John Memorial Best Project for "Ardram"(an award...

ICT Academy of Kerala-Annual Summit

The annual summit of ICT Academy of Kerala was held on Thursday, January 19, 2017 at Thiruvananthapuram. This was attended by Dr. Sudha Balagopalan, Principal, Mr. Shiju Aravindakshan, Assist. Prof....

NBA for Three Programs CE, ME, EEE

Three UG programmes got accredited by National Board of Accreditation (NBA) with effect from 01-July-2015. Civil Engineering - Three years. Electrical & Electronics Engineering - Three...

ECOSYSTEM AWARD 2017

Sarath Sasikumar, Sethu E.P of s4 EC B and Athul of s4 EC A [2015 admn] won the first prize in Dr. APJ Abdul Kalam Innovation Ecosystem Awards 2017

Financial assistance from IEI for a Student Project

The M Tech project titled AUTOMATIC DIAGNOSIS AND ASSESSMENT OF LUNG CANCER PATIENTS has been selected for funding from Institution of Engineers

University Rank in MCA 2015 passout batch

Ms Praji Pradeep P of the MCA (2012-2015 batch) has secured the Third Rank in Calicut University MCA Examinations held in December 2015. This information was conveyed by the University in response to...

Mr. Sudev awarded Ph.D from Kannur University

Mr. Sudev N K, Associate Professor of Mathematics, Department of Applied Sciences, has been awarded Ph.D from Kannur University, Kerala on 30th of December 2016. His supervisor was Dr. K A Germina,...

BOSCH-VIDYA Joint Certification Program

The BOSCH-Vidya Joint Certification Program was inaugurated and the lab was established at Vidya Academy of Science & Technology on October 21, 2016.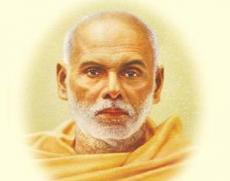 VICT
Vidya Group of Institutions are managed by Vidya International Charitable Trust - VICT, In the year 1999 a group of philanthropic Keralites living in the United Arab Emirates met together with the...
Information
Address
Vidya Academy of Science & Technology
Kurumal,Thalakottukara P.O., Near Kaiparambu, Thrissur - 680501, Kerala, India
Phone: +91 4885 287751, 287752
Fax: +91 4885 288366
E-Mail: principal@vidyaacademy.ac.in
locate us
Affiliated to APJ Abdul Kalam Technological University & University of Calicut Approved by AICTE | ISO 9001 : 2008
Copyright © 2016, www.vidyaacademy.ac.in. All Rights Reserved.