Vidya Academy of Science & Technology
A unit of Vidya International Charitable Trust
WELCOME TO

Vidya Academy of Science & Technology

Vidya Academy of Science & Technology (VAST) is a state-of-the-art engineering college conforming to international standards. This model engineering college is approved by AICTE vide approval NO./06/ KER/ENGG/2002/91 dated 12/05/03 and affiliated to APJ Abdul Kalam Technological University and the University of Calicut. In few years VAST has evolved and achieved recognition as a notable School of Engineering with...
OISCA award for Vidya

The College has been presented with OISCA-International (Organization for Industrial, Spiritual and Cultural Advancement International) award given to organisations engaged in environment protection...

Vidya team wins title at APJAKTU Women Table Tennis

The table tennis women team of the College has secured the Champions Title in the All Kerala APJAKTU Women Table Tennis Championship held at College of Engineering, Trivandrum.

D'Addiction Dance Team bags Rs.30000 with First Prize

The D'Addiction dance team of the College, led by Mr. Anand E. T., Trade Instructor in EEE Dept., and comprising of 19 students secured the first prize and bagged Rs. 30000/- in Dhyuthi' 17, a...

Dr. Agnisarman Namboothiri honored

Dr. M. N. Agnisarman Namboothiri, Dean (PG Studies), has been selected for the Kavanakouthukam-Nedumpily Award for the best mukthakam published in the Malayalm monthly Kavanakauthukam in the year...

S7 B Tech (EEE) student gets merit award from AEA

Anjali M (S7 B. Tech. (EEE)) was presented a merit award in a function organized by the Architects & Engineers Association (AEA) as part of the 50th Engineer's Day celebration of the Association.

VAST is now a member of the UNAI

Vidya Academy of Science and Technology is now a member of the United Nations Academic Impact (UNAI).

Hasti Griha, startup fetches grant of 2 lakhs

Kerala Startup Mission (KSUM), the implementing agency of Government of Kerala for entrepreneurship development and incubation activities in Kerala, conducted a programme called "IEDC Summit" on...

NSS Units of Vidya partner with SRS for skill training

Social Research Society (SRS) India, in association with NSS Technical Cell, Vidya Academy of Science and Technology, organized a three day residential training and placement drive at VAST during 4...

NSDMA-2017

The Centre for Studies in Discrete Mathematics (CSDM) functioning in the Deparment of Applied Sciences in the College organised a National Seminar on Discrete Mathematics and Applications...

Third place in Calicut University Yoga Championships

Krishna Prasad K P of S7 EEE secured the Third place in Yoga (Men) in the Calicut University Inter Collegiate (Inter Zonal) Championship (TEAM) held in the College during the year 2016-2017.

Vidya gets ISRO project worth 13.14 lakhs

The Indian Space Research Organisation (ISRO) has sanctioned an amount of Rs.13.14 lakhs for carrying out a project titled "Prediction of Process Induced Deformations and Residual Stresses in Fiber...

Ecosystem Award 2017

Mr. Sarath Sasikumar (S4 ECE B) and his team of 2 members (Sethu E P, S4 ECE B & Athul P S, S4 ECE A) has won the first prize worth Rs. 1 lakh for their project.

ISTE Best Chapters Award 2016

Vidya Academy of Science and Technology, Thrissur has been awarded the Best Chapter of ISTE Kerala Section during the 46th Annual Convention of ISTE on 10th, 11th & 12th February, 2017 at Gulzar...

Yuva Mastermind Best Project Award

Vidya Academy of Science Technology ,final year mechanical engineering students project "INVOKE" an exercise machine for Paralyzed got Prof Satish John Memorial Best Project for "Ardram"(an award...

EEE student project gets funding from CERD

A project proposal titled "Automated Security System for Automobiles" prepared by a team of five students of S7 BTech (EEE) batch has been granted funding from CERD. The project aims to develop an...

CSE student project gets funding from CERD

A student project from the CSE Department titled "Emotion detection system for people with cognitive disabilities" has been granted funding from KTU-CERD under students project scheme. The student...

ECE Dept gets financial assistance from KSCSTE

The proposal for organising a conference titled "National Conference on Advanced Innovations in VLSI, Embedded Systems, Signal Processing & Communication (AIVESC-2018) ", submitted by Dr. S. Swapna...

MoU for academic alliance between KELTRON and College

An MoU establishing an academic alliance between the College and Kerala Electro-Ceramics Ltd (KELTRON) has been signed on 30.10.2017.

Rank Holders

B.Tech ECE students with top positions in the Calicut University (2011-15)

Second Prize in SWACHHATHON 1.0

Aishwarya P G of S7 CSE A got second prize in SWACHHATHON 1.0- (SWACHHTHA HACKATHON SWACHH BHARAT MISSION (GRAMIN)) conducted by Union Ministry of Drinking Water and Sanitation for sanitation...

SERB grants project worth 30 lakhs to Vidya

Science and Engineering Research Board (SERB), Department of Science & Technology, Govt. of India, has sanctioned a research project titled "Determination of energy and momentum accommodation...

ECOSYSTEM AWARD 2017

Sarath Sasikumar, Sethu E.P of s4 EC B and Athul of s4 EC A [2015 admn] won the first prize in Dr. APJ Abdul Kalam Innovation Ecosystem Awards 2017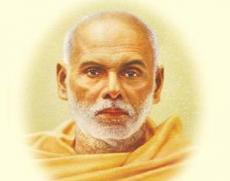 VICT
Vidya Group of Institutions are managed by Vidya International Charitable Trust - VICT, In the year 1999 a group of philanthropic Keralites living in the United Arab Emirates met together with the...
Vidya Mobile
Vidya Mobile, an Android app developed in house by the MCA Department, was officially launched in a function held in the Auditorium on 24.11.2017.
Information
Address
Vidya Academy of Science & Technology
Kurumal,Thalakottukara P.O., Near Kaiparambu, Thrissur - 680501, Kerala, India
Phone: +91 4885 287751, 287752
Fax: +91 4885 288366
E-Mail: principal@vidyaacademy.ac.in
locate us
Affiliated to APJ Abdul Kalam Technological University & University of Calicut Approved by AICTE | ISO 9001 : 2008
Copyright © 2016, www.vidyaacademy.ac.in. All Rights Reserved.