Vidya Academy of Science & Technology
A unit of Vidya International Charitable Trust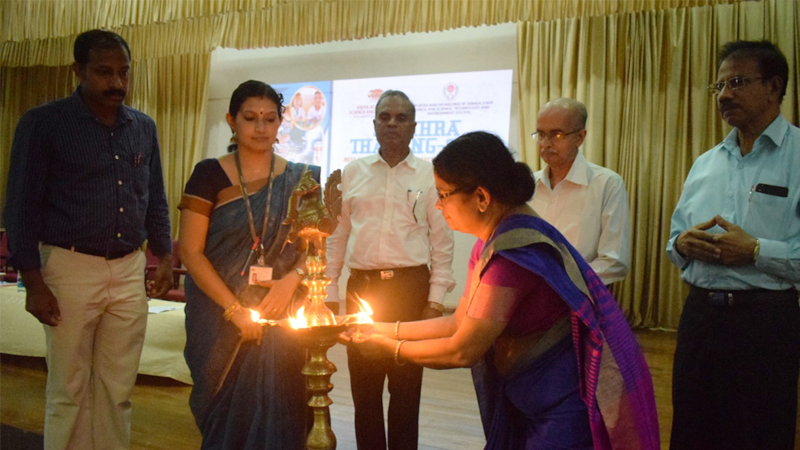 Sasthra Tharang 2018
Sasthra Tharang 2018 (Mega science quiz and fun science project exhibition) was held on 30th June 2018 at Pranavam auditorium, VAST. The program was organized by Science Awareness Programme (SAP) and supported and funded by KSCSTE. The function was attended by more than 300 students from 19 Aided and Government schools in Thrissur district. The program was well received by all and was a huge success.
The program started with an official inaugural ceremony. The chief guest for the program was Dr. K. R. Dayas, Former Director, C-MET, Thrissur and Special Officer in-charge, Vijnan Sagar, Ramavarmapuram. Dr. Latha Raj, Director (SWS) & SAP Advisor welcomed all. The program was presided by Er. G Mohanachandran, Executive Director, VICT. Er. P.K Asokan, Chief Patron, VICT gave a special address. Mr. Alex Chacko, AP, ME and SAP Joint Convenor introduced the chief guest. Ms. Akhila R, AP, EEE and SAP Convenor proposed the vote of thanks.
The program started with a written preliminary for the Quiz competition as there were a total of 76 teams registered for the quiz. After this, a documentary on Nano materials was shown by the Chief guest. The projects were set up simultaneously around the auditorium. We had 22 teams registered for the exhibition along with a 15 science projects set up our own NSS volunteers and 12 electronics projects set up by our own IEDC volunteers. The final quiz consisted of 5 teams and the quizmaster was Mr. Hareesh K, AP, ME.
Cash prizes worth Rs.12,000/- were given to the winners.
Results of the events are:-
Project exhibition
1st prize – GHS Velur
2nd prize – St. Sebastian's, Chittakara
3rd prize – GHSS, Thayyur
Mega Science Quiz
1st prize – Nirmala Matha Central School, East Fort
2nd prize – Matha HSS, Mannampetta
3rd prize – Bharateeya Vidya Vihar, Mazhuvancherry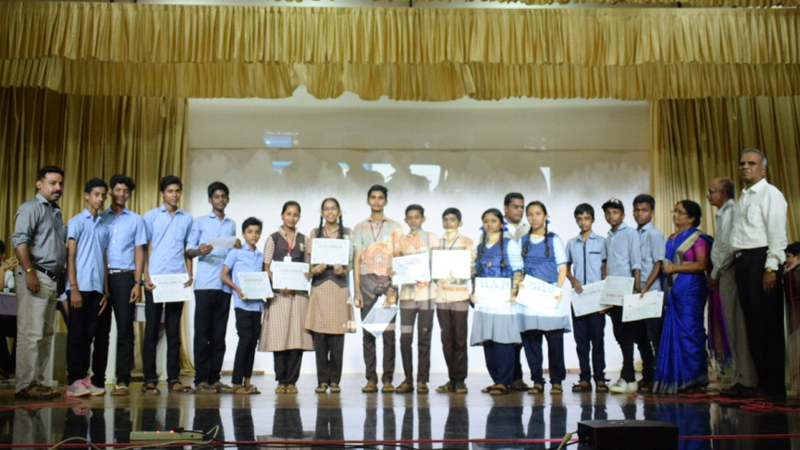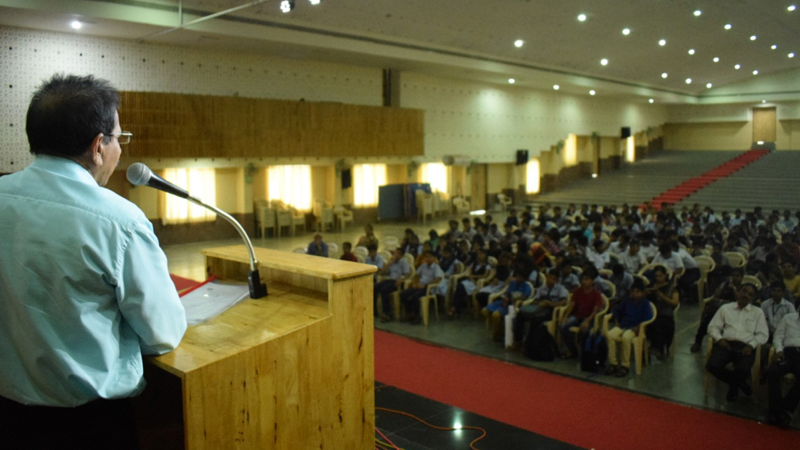 Information
Address
Vidya Academy of Science & Technology
Thalakottukara P.O., Kecheri, Thrissur - 680501, Kerala, India
Phone: +91 4885 287751, 287752
Fax: +91 4885 288366
E-Mail: principal@vidyaacademy.ac.in
locate us
Affiliated to APJ Abdul Kalam Technological University & University of Calicut Approved by AICTE | ISO 9001 : 2015
Copyright © 2018, www.vidyaacademy.ac.in. All Rights Reserved.