Vidya Academy of Science & Technology
A unit of Vidya International Charitable Trust
CSE Students bagged 2nd Prize in HackForTomorrow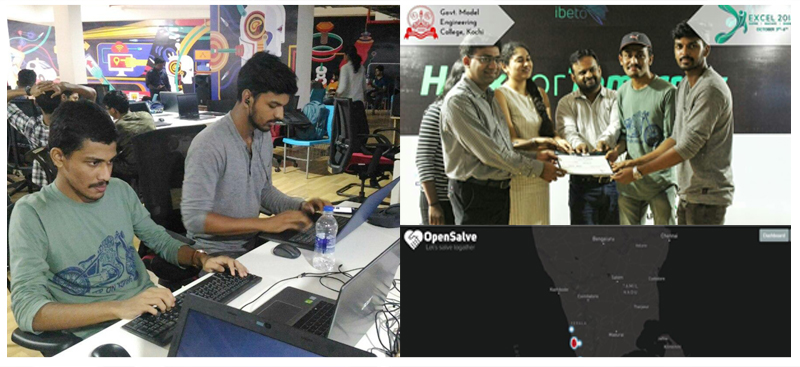 Two B Tech (CSE) students of the College, Subin Siby (S3 B Tech, CSE-B) and Geon George (S5 B Tech, CSE-A), have won the Second Prize in HackForTomorrow, a hackathon contest organised by Model Engineering College, Thrikkakara, as part of their tech-fest Excel 2018. The 24-hour hackathon was sponsored by PayTM-Build for India program. The prize winning project was a web-solution called OpenSlave to address the problem of tackling natural disasters. There were twenty teams of participants in the hackathon.
Information
Address
Vidya Academy of Science & Technology
Thalakottukara P.O., Kecheri, Thrissur - 680501, Kerala, India
Phone: +91 4885 287751, 287752
Fax: +91 4885 288366
E-Mail: principal@vidyaacademy.ac.in
locate us
Affiliated to APJ Abdul Kalam Technological University & Approved by AICTE | ISO 9001 : 2015
Copyright © 2022, www.vidyaacademy.ac.in. All Rights Reserved.