LSGD SURVEY: Adds glory to CE Dept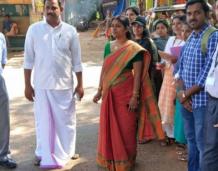 Vidya participates in Rebuild Kerala Initiaitve : Adds glory to CE Dept
Outstanding Performance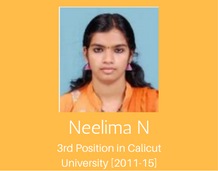 As per the toppers list from Calicut University 2015 passed-out CE BTech, Neelima N secured 3rd position.
KSCSTE Financial assistance (M.Tech Student Project)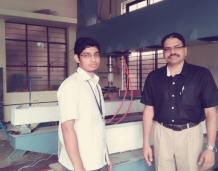 The project titled "Experimental Investigations on Modified Structural Members for Effective Disposal of E-Waste" of Mr. Neeraj J, PG Scholar, Structural Engineering (2015-17 batch) has been selected...
KSCSTE sanctioned grant for funded research project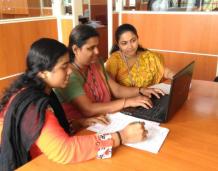 The project proposal titled "Development and Demonstration of the combined use of Adsorption and Electro-coagulation to remove Fluoride from drinking water" submitted by Mrs. Anjali P S (Principal...
Mr. Naveen Radhakrishnan(CE 2010-14) secured Gold Medal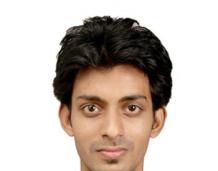 Mr. Naveen Radhakrishnan (CE 2010-14 Batch) secured Gold Medal in M.Tech Environmental Engineering from Delhi Technological University in 2016.
Ms. Deepa Mohan awarded Ph.D from NIT Calicut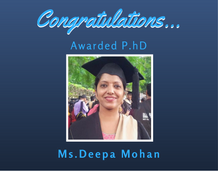 Ms. Deepa Mohan awarded Ph.D for NIT Calicut in the 12 th Convocation of National Institute of Technology Calicut 4.00 PM, Saturday, 15 October 2016.
NBA Accredition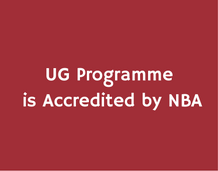 UG Programme is Accredited by NBA for three years, w.e.f. 01-07-2015