ME Students' project 'PLASTIFILAMENTIZER'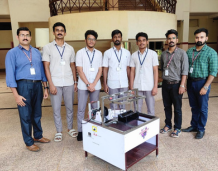 PLASTIFILAMENTIZER', a device that facilitates save the earth by recycling plastic water bottles into 3D printer filament, has become a staple in reaching out to many people as this project brought...
Track Mower Robot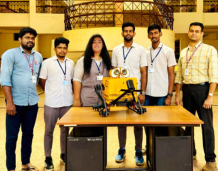 Grass cutting can be just a finger touch away ! ME students' "Track Mower Robot" captures media headlines
Presents paper in International Conference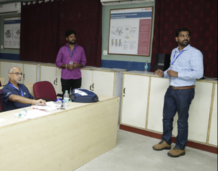 Dr Bhavin K Bharath (Asst Prof, ME Dept) presented a paper titled "A Novel Hybrid Nanolubricant for Spark Ignition Engine Application : Studies on Stability, Rheological & Heat transfer Behavior"...
Second prize in Intercollegiate Library Debate Contest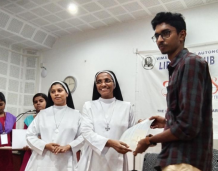 Vidya students have not only excelled in academics but are also equally competent at the extra-curricular activities . Vimala College (Autonomous) recently organized an Intercollegiate Library Fest...
Hearty appreciations to Dr Bhavin K Bharath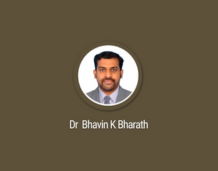 Hearty appreciations to Dr Bhavin K Bharath for his successful PhD thesis defense
Congratulations to Dr Vibin Antony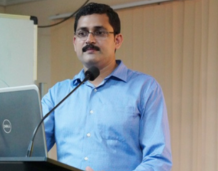 Mr. Vibin Antony P (Asst Prof, ME Dept) successfully defended his PhD thesis
Students build Bitsy Wagon to plug potholes on the road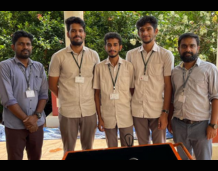 Pothole repairs continue to be a major maintenance problem for many highway agencies.
ME students develop Smart Windows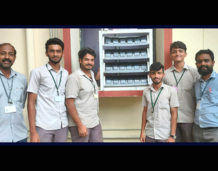 ME students develop Smart Windows to convert window light into electricity, The architects of the smart window are S8 ME students
ME faculty's research paper published in EPJP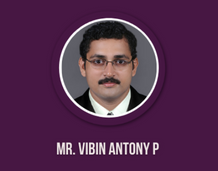 A piece of research work of Mr Vibin Antony P (AP, ME Dept) has been recognized by the research community. A paper titled "Heat transfer enhancement using CNT coated needle electrodes in corona wind...
ME faculty member authors a chapter on carbon emissions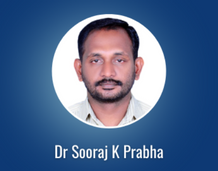 Dr Sooraj K Prabha (Asso Prof, ME Dept) has authored the second chapter titled "Carbon Emissions - Recent Trends and Shift in Policies in India" in the book "An In-Depth Look at Carbon Emissions"...
MED faculty members publish paper in Elsevier's journal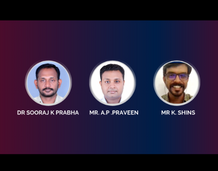 The paper titled "Remedial measures for the spring-in effect in L angled FRP composites" authored by Dr Sooraj K Prabha (Asso Prof, ME Dept), Mr A P Praveen (AP, ME Dept) and Mr K Shins (Former JRF,...
Best paper award for ME student's paper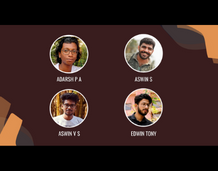 The paper titled "Constant Torque Compliant Mechanism for Rehabilitation Devices" and authored by Adarsh P A, Aswin S, Aswin V S and Edwin Tony (B Tech 2021 ME students) and presented in the...
S7 & S3 students of ME secured perfect 10 SGPA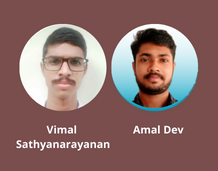 In the University examinations semester results published during the academic period 2021-22, Vimal Sathyanarayanan of S7 B Tech ME B and Amal Dev of S3 B Tech ME A secured perfect 10 SGPA.
SERB grants project worth 30 lakhs to Vidya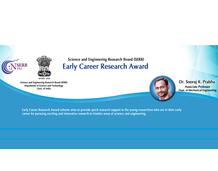 Science and Engineering Research Board (SERB), Department of Science & Technology, Govt. of India, has sanctioned a research project titled "Determination of energy and momentum accommodation...
Vidya gets ISRO project worth 13.14 lakhs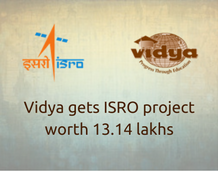 The Indian Space Research Organisation (ISRO) has sanctioned an amount of Rs.13.14 lakhs for carrying out a project titled "Prediction of Process Induced Deformations and Residual Stresses in Fiber...
BOSCH-VIDYA Joint Certification Program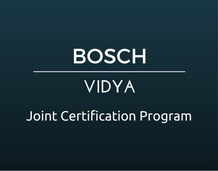 The BOSCH-Vidya Joint Certification Program was inaugurated and the lab was established at Vidya Academy of Science & Technology on October 21, 2016.