PE student gets first prize in Mimicry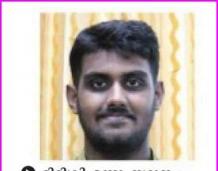 Vyshak V (S8 B Tech (PE)) secured First Prize in Mimicry in the Calicut University Inter-Zone Arts Festival held at Sreekrishna College, Guruvayoor, during 17 – 21.04.2018.
S7 PE student gets merit award by AEA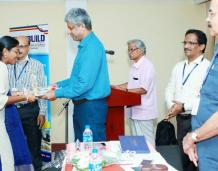 Nandini R. of S7 B. Tech. (PE) got the merit award in a function organized by Architects & Engineers Association (AEA) as part of the 50th Engineers' Day celebration of the Association. The event...
Best Student Award : Alumni Achievement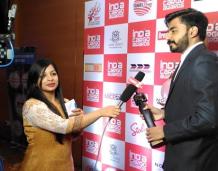 Munawar Salih (2010-14 batch alumni) achieved "Best Student of the Year 2016" Award for representing ITM Business School, Mumbai in various business school events and winning at IIM A and IIM B. He...
PE Faculty Suneesh E awarded Ph.D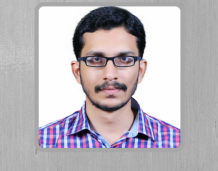 Mr. Suneesh E (Asst Prof, PE Dept), who was on leave from the College for pursuing doctoral studies at Noorul Islam Centre for Higher Education, Thuckalay, Kanyakumari, has been awarded Ph D on 07...
PE student secures Second Rank in Calicut University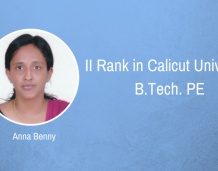 Anna Benny, student of B Tech (PE) 2016 passed out batch, secured the Second Rank with CGPA 8.90 in Calicut University Examinations 2016.
All-India-inter-university championship-2016-17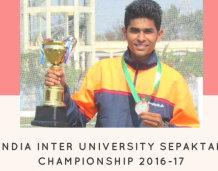 Mr. Suhail Mohammed of PE S6 has represented Calicut University SepakTakraw team in the All India Inter-University Championship and secured THIRD and he is also eligible for 12% grace marks for 5th...
University Topper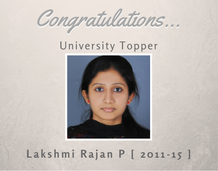 Lakshmi Rajan P